Note:
This is the final post in a 3-part series focusing on the recent film 42, which chronicles the early baseball career of Jackie Robinson.
What does it mean to be a "change agent," one who enacts change in a system? How does one bring about change in an organization or institution or culture? What does it take? To be honest, I have wrestled with this idea of being a "change agent" for a number of years. I come from a religious tradition that abhors change, more so than most. "We've never done it that way" and "We've never tried that" are not defensive mechanisms or organizational checkpoints; they are doctrinal dispositions that must be adhered to in order to be considered orthodox. Yet, had a change in the religious system not been enacted, bacon would still be illegal to eat and the Christian religion would have never left Palestine. Change is not a bad thing. It is only bad when it is brought about for the incorrect reason.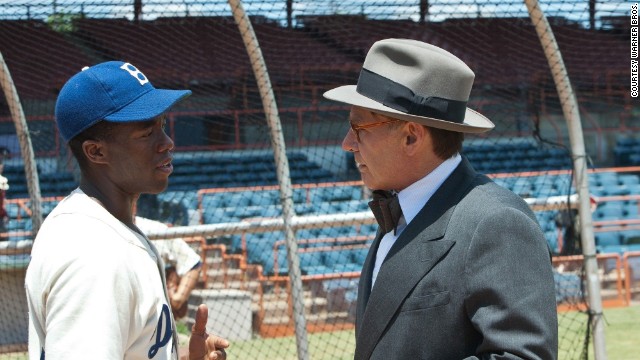 There are plenty of good books on change and leadership dynamics already circulating. You may want to pick up Os Hillman's Change Agent: Engaging Your Passion to be the One Who Makes a Difference, John Ellett's The CMO Manifesto: A 100-Day Plan for Marketing Change Agents, David Hutton's classic The Change Agent's Handbook: A Survival Guide for Quality Improvement Champions, or Agents of Change: Strategy and Tactics for Social Innovation by Sanderijn Cels, Jorrit De Jong and Frans Nauta. There are also plenty of good web-based leaders, such as George Couros and the folks at Global Grassroots, who are encouraging and implementing cultural and social change. My purposes here are simpler.
At its core, 42 is more than a baseball movie. As I mentioned earlier this week, 42 is a sports film in that its uses sports as a metaphor for life. 42 is not just a baseball movie that chronicles the "box score" of Jackie Robinson's life; it narrates the struggle against injustice and oppression. In many ways, Branch Rickey and Jackie Robinson, at least as they were portrayed in the film, were kindred souls. To that end, they teach us 4-5 lessons about what it takes to be a change agent:
Malcolm Gladwell says that change is never more than a "tipping point" away, and that it is the little things that will push change over the edge.
[7]
I think he's correct.
Branch Rickey and Jackie Robinson proved it.
---